Exhibition/Residency/Curatorial
Hong Kong in March 香港三月, New Works of Tang Ying Chi exhibits at Centre Street Market at Westerm District, organized by Market Museum, 鄧凝姿新作品展於西環正街街市, 街市博物館主辦, 2018. 5. 15-20.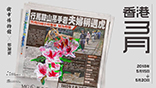 Tang Ying Chi and Francis Yu: Paintings and Locations 鄧凝姿及余偉聯: 繪畫及境置, exhibition and sharing, Eslite Bookshop Tsimshatsui, 3rd floor.誠品尖沙咀店
Exhibition: 2018.3.1 - 4.2
Sharing: 2018.3.11 (Sun), 14:30-16:00
Recent Works by Tang Ying Chi and Tang Ying Mui 鄧凝姿, 鄧凝梅近作展
Tsang Shiu Tim Art Hall, HKUST, 2018.2.23-3.7 (Mon to Sun, 1-5pm)
Works at Artists Playground, Park Lane Hotel, Jan till end of March, 2018.
YOR/K/ONG, Tales of two metropolises, Brooklyn Diamond, Atelier, 349 West Broadway, Soho, NYC, by Vozfire Gallery, 2018.2.1-2.4.
From Here To Now, 此時此地, 2017.12.17-2018.1.10, Joint studios open, JCCAC
A work entitled "As it is, as it goes 如斯如此" on Princess Changping 帝女花 with Barwo 八和 at the Hong Kong lnternational Airport, Terminal 2, Level 3, 6 July-12 Nov.2017.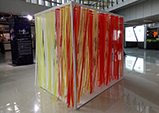 Affordable Art Fair (Hong Kong), presented by Row Gallery, Korea. 2017.5
Tang Ying ChiX Francis Yu
Book Launch, 2017. 4.29
鄧凝姿X余偉聯
新書發佈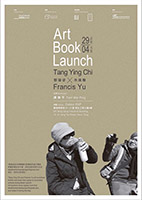 Draw Gyeongju 2017, Row Gallery, Korea. 2017. (Cultural Exchange & Exhibition)
三各志, 鄧氏工作室主辦, L5-05 石硤尾賽馬會創意藝術中心, 2017.3.11-12
Three Indivudal Minds , presented by Tang's Studio, L5-05, JCCAC, 2017. 3.11-12
正側移動第一站: 東莞, 作品展覽及分享會2017.1.14-15, 21--22 ,Artist Co-op 伙炭開放日, 正/側畫廊主辦
Front/Side On the Move First Station: Dongguan, China , Exhibition and Sharing 2017.1.14-22, Artist Co-op @ Fotanian, presented by Front/Side Galleries.
「帶回家」藝術計劃 - 照片大募集活動, 鄧氏工作室主辦, 2016.11
Take Home Project, Presented by Tang's Studio, 2016. 11
藝術家駐廠 - 東莞海華紡織廠, 中國, 2016. 9
Artist Residency @ Studio Hatching at Dongguan, China, 2016. 9
What Do You Want For Tomorrow? @ Hong Kong Heritage Museum, presented by 4th Hong Kong International photography festival. Aug 10-Sept 26, 2016
Street people @ Stage Hotel, 2015 Sept onward.
Residency at Hong Kong Museum of Coastal denfence, Aug-Dec, 2015

Resdiency at Art Quarter Budapest, Hungary, July-Aug, 2015.
I speak Cantonese they speak Hungarian.
Penetration and Reconstruction, New-Who Art Museum, Shenzhen, China, 2015.
Visiting Fellow, Hong Kong Design Institute, Jan-March, 2015, Hong Kong.

Street people @ different locations, Dec, 2013-2015.
Coming Home – Art Container Project Documentation and Art Exhibition, Koo Ming Kwon Exhibition Gallery, Hong Kong Baptist University.
Residency@WCJ, Sept 2011 to March 2012.
Interview/Press
2016
Gender Matters, by Ellen Oredsson, Artomity magazine, Dec 3, 2016
Space/Power/Identities – a review of the image exhibition, 'What do you want for tomorrow',by Vicky Do, Sept. 25, 2016.
'香港國際攝影師' 聽日你想點?女藝術家的答案, 潘浩欣, 香港 01, 2016.8.19
你知唔知, 你聽日想點? 曾家輝, 立場新聞, 2016.8.18
2015
2014
http://www.pocketpageweekly.com/feature/19828/
我們都是人肉 photoshop, 陳慧敏, 蘋果日報, 2014.12.4
"What is Self-portrait?" – Stella Tang, 100 self-portrait of Hongkongese, Sept. 2014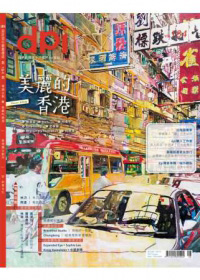 dpi 設計流行創意雜誌 8月號/2014 第184期
每天你帶著什麼回家?
作者: ft , Pixelbread, Sept 21, 2014
連繫你我- '帶回家' 藝術計劃, 本土新聞, Sept, 2014
鄧凝姿與 Angryangry 同繪香港異時空景觀, 藝術推廣新聞頻道, 吳玉茗 June 30, 2014
鄧凝姿個展: '時間遊跡' 體現香港的變遷時刻, 藝術推廣新聞頻道, by AMCNN, June 27, 2014
何去? 歸航- 藝術貨櫃計劃, 本土新聞, May, 2014
藝術貨櫃回家了, 經濟日報, May 19, 2014
旅程終結, 思索未止- 藝術貨櫃'回家了'展覽, 潘德恩, 藝術推廣新聞頻道, May 27, 2014
藝術貨櫃的完美句號, 黃可瑜, Pixelbread, May, 14, 2014
從2008 年到2014 年的藝術貨櫃, 白水, 主場新聞
'回家了'藝術貨櫃計劃藝術展及文獻展- 純粹藝術家群, June 1, 2014.
本週五個好展覽 - 主場新聞
藝術貨櫃計劃藝術展及文獻展 - mindindustry
貨櫃回家了 藝術家與藝術空間,文匯報,May 31, 2014
行業達人速遞, 香港浸會大學持續教育學院 SCE 之友 2014.4
2013
隨性的遊戲 — 鄧凝姿「這裡的街道真好」潘德恩 10.29.2013
鄧凝姿- 穿透人潮的思索 麥慰宗 U magazine Issue 412 2013.10.13
MIA 在 HKC Budget Artfair 2013, 呈現本地案發現場, by Lai Chun Ling, Pixelbread, Sept. 7, 2013
The Digital Eye - Plum8 interview Stella, Tang Ying Chi
From experiments to painting - Plum8 interview Stella, Tang Ying Chi
The Artist Eye - Plum8 interview Stella, Tang Ying Chi
繪畫的探索—談鄧凝姿近年繪畫 盛虹 文匯報 2013-03-05
乘著光影疏理生命 麥慰宗 U Magazine 2013.2.15

2012
The Works:
1. Tx Date: 27/3/2012
2. Tx Date: 6/3/2012
Tx Time:1900
Tx Channel: TVB(Pearl)



      

Chinese Works 藝坊星期天

Tx Date: 11/3/2012
Tx Time:0800
Tx Channel: TVB(Jade)
分享首飾的快樂 鄧凝姿 梁智儀 經濟日報 2013.3.2

垂死的愈怎可能是城市 麥慰宗 U Magazine Issue 328 2012.3.9
海市蜃樓- 鄧凝姿與劉清平對談展 新報 陳國忠 2012.2.24

藝術筆觸 演繹時尚經典 2012
攝影油畫聯展關注變遷 2012年2月20日大公報
珠聯「藝」合 構建未來珠寶世界 2011.12.1
珠寶藝術交融增品牌價值 2011年11月24日星期四上午8:58 - 香港寬頻電視 1:47
腦大作業 085 專訪藝術家嚴惠蕙-偽科學/偽神話
精準與偏差 - 從後設的概念中談 文: 張煒森 Pixelbread
Book
Sauntering through My City – Serial Works by Tang Ying Chi
彳亍我城 - 鄧凝姿之系列作品
Sauntering through My City – Serial Works by Tang Ying Chi is the latest book of the artist, edited by art historian Dr. Lai Mei Lin, in which representative works created by the artistin different stagesof her career are showcased. Apart from a brief introduction to the works in each of the first three chapters, the book also includes the academic articles by three local scholars including Frank Vigneron, Blues Wong, and Christian Chan as well as a preface detailing Tang Ying Chi's artistic concepts, objectives and expectations. Acenterfold poster and stickers are also attached tothe book with a view to facilitating the conduction of interactive and creative activities in primary and secondary schools as well asbroadening the base of potential readers. Sauntering through My Cityis a blend of words, images, theories and educational purposes, which warrants it to be an unprecedented attempt by a contemporary Hong Kong artist.
《彳亍我城 - 鄧凝姿之系列作品》是鄧凝姿最新的作品結集,由藝術歷史學者黎美蓮博士編輯,首次全面展示鄧氏過去20多年來的創作歷程及不同階段的力作。書中首三章除附有簡介和精選的圖片外,亦收錄了三位香港學者:韋一空、黃啟裕及陳濬靈的評論文章,加上編者的序言,讀者可從不同角度瞭解藝術家的創作理念、目的和期許。本書亦附有拉頁海報和貼紙等,以便中小學生進行互動和有創意的教育活動,同時藉此擴大讀者層面。《彳亍我城》結合文字、視像、理論、教育於一身,為當代香港藝術家作品結集的一次嶄新嘗試。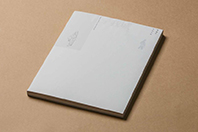 Book sale:
https://www.brownie.com.hk/product-page/pre-order-sauntering-through-my-city-tang-ying-chi
Veil Unveil - Works of Tang Ying-chi
遮不掩的紗-鄧凝姿作品
Written by Isabella Tam with work images of Tang Ying-chi, the book provides in-depth study on isuues of culture and identity.
e-book:
http://itunes.apple.com/hk/app/id413632056?mt=8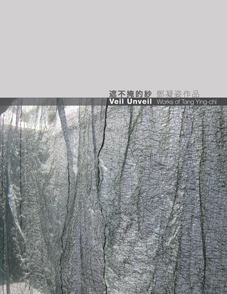 There is gleam of light in the mountain far away.
在遠處的山有一點光
This book introduces the work of Tang Ying Chi before 2003.